Store Details & Contact Info
Store Hours
Thursday: 10 AM - 8 PM
Friday: 10 AM - 5 PM

A House of Books
3151 Broadway Ave SW
Grandville, MI 49418

We also accept book donations (please, no textbooks).
Simply place your donation in the brown crate by our bay door.

Have a number of books and looking to sell?
We pay between $0.25 - $2.00 per book. Simply drop your books off to be reviewed. We will contact you with an offer that you can accept or decline.
Currently not purchasing religious, political, or modern textbooks.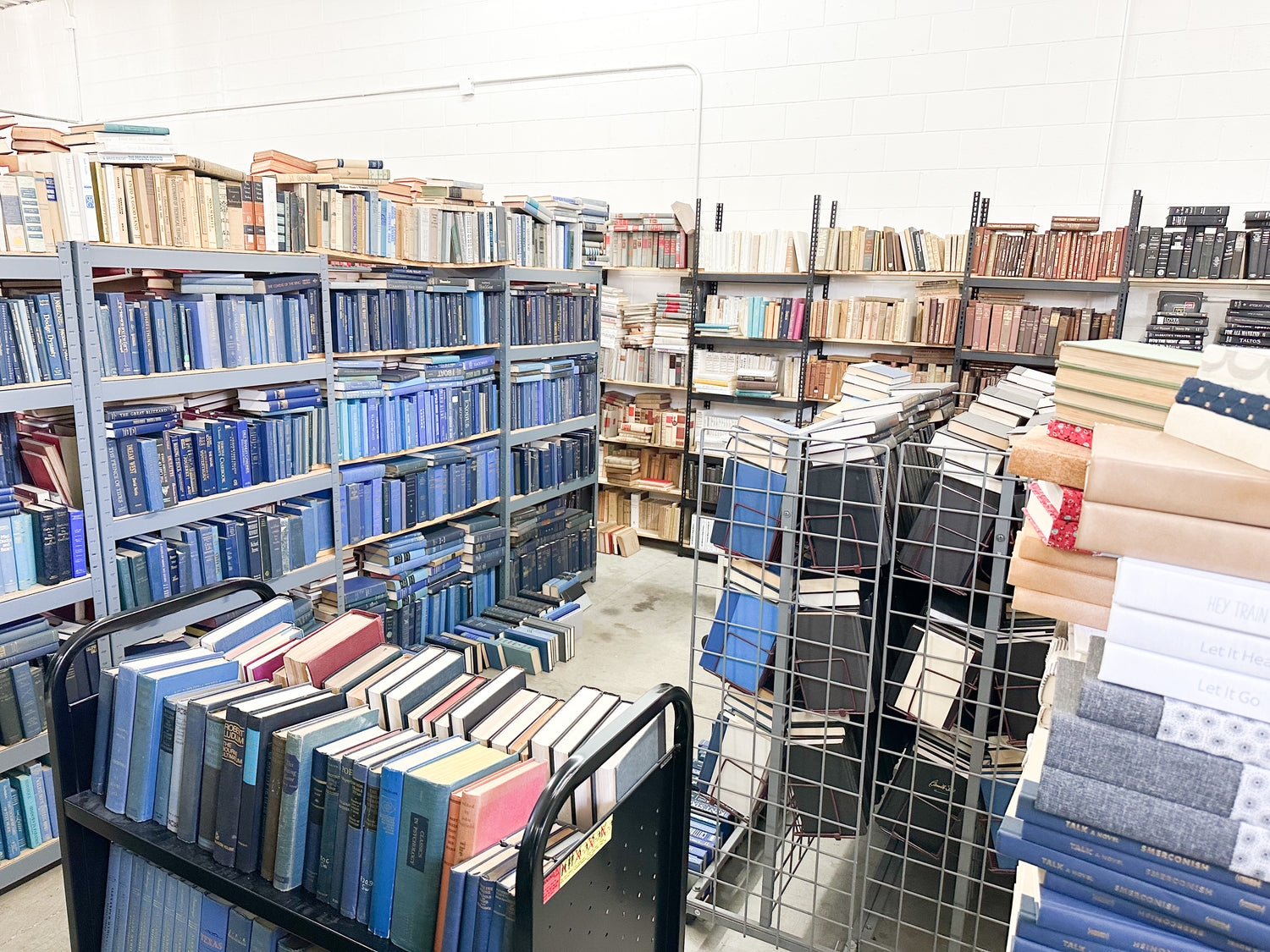 Shop Vintage Books
Come shop thousands of vintage books as well as some modern titles.
Shop our Free Little Library Shelf!
Check out the free little library which includes a variety of books.
Shop Book Related Gifts
Shop our selection of book related gifts. You can even build your own gift box!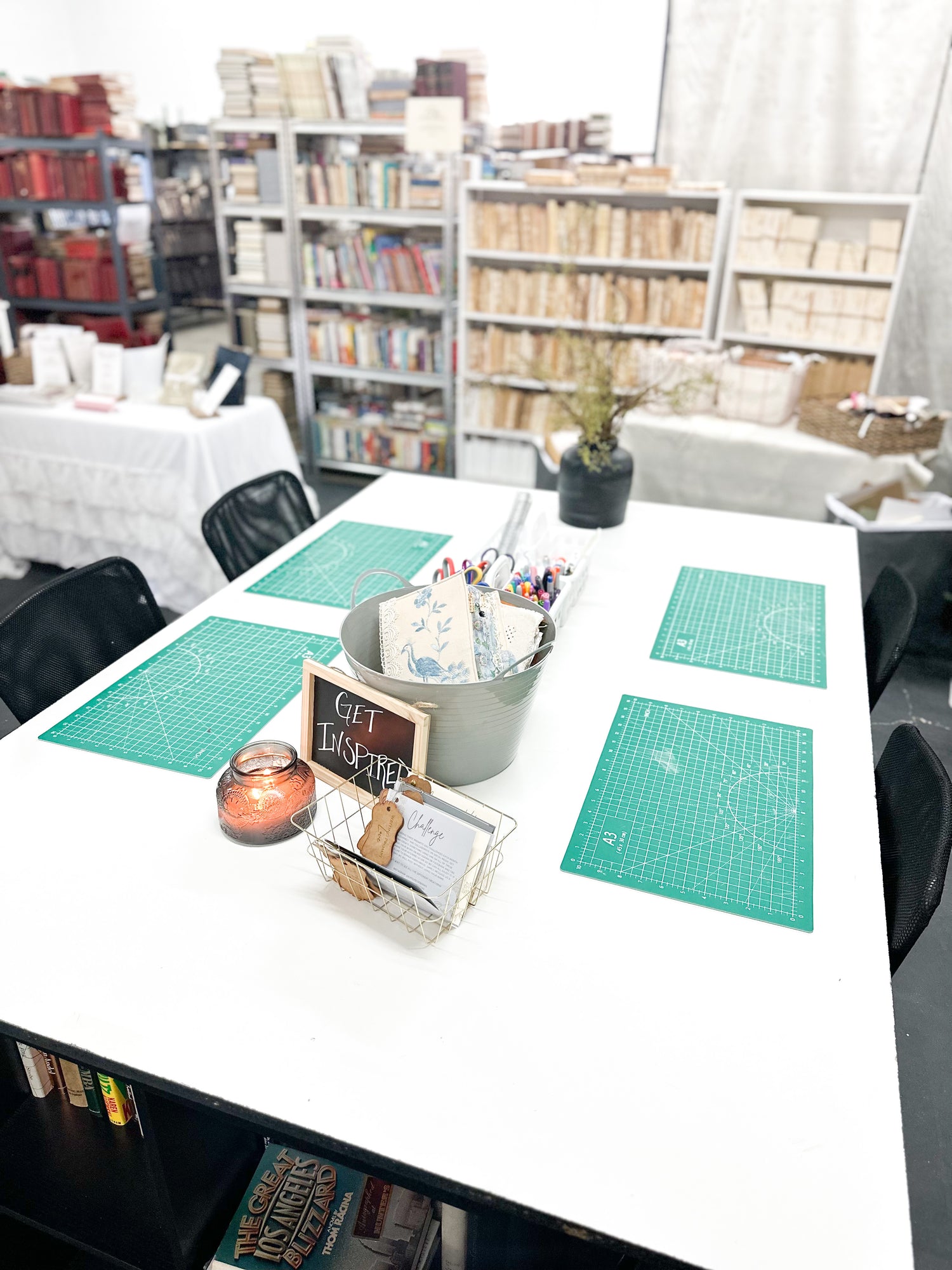 Come and Craft!
Working on a project and want a change in scenery? We have workstations set up every Thursday and Friday during store hours.

A great way to meet new crafters and get inspired.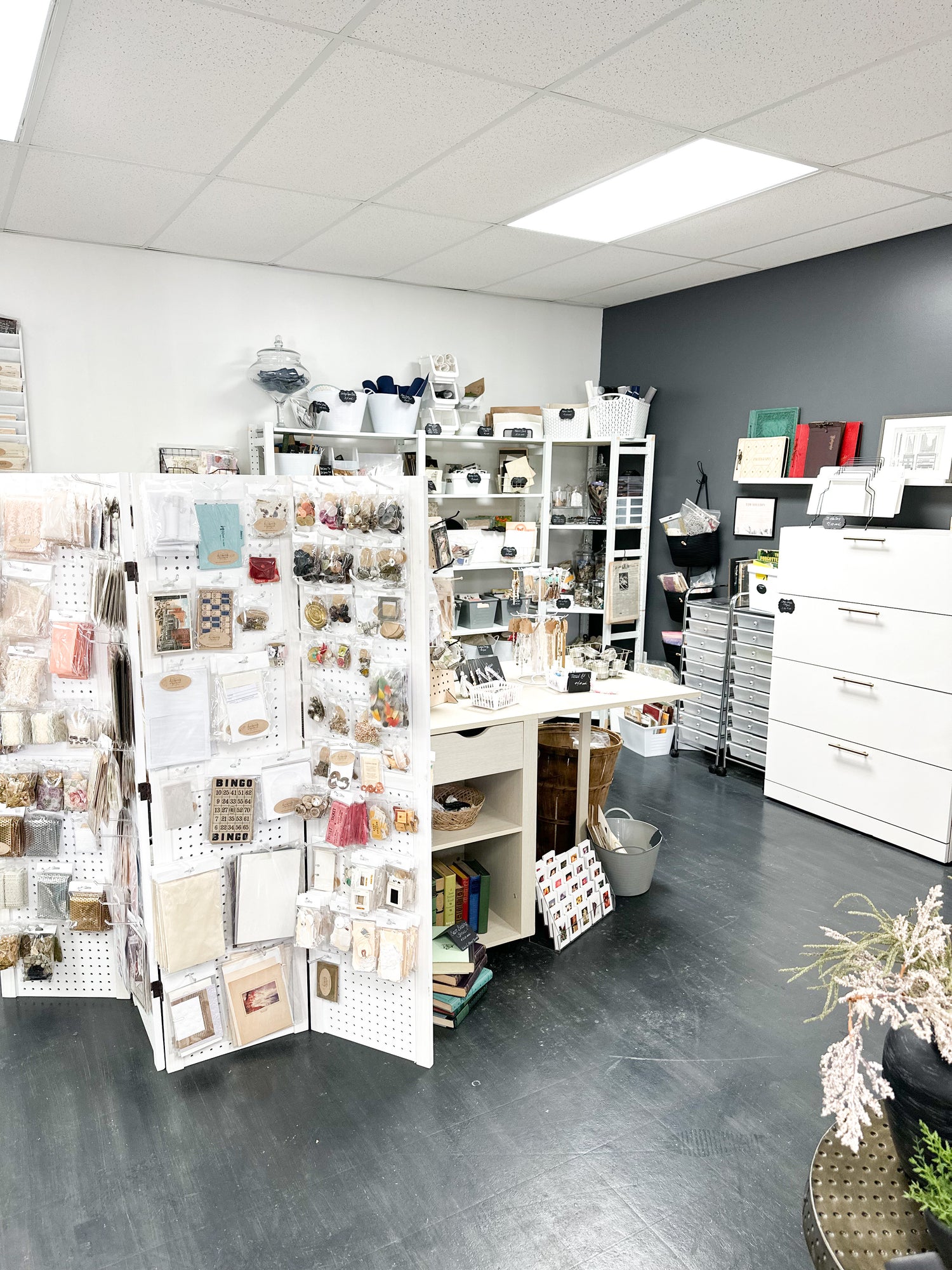 Shop Paper Crafting Supplies
Shop a variety of vintage and new paper crafting supplies.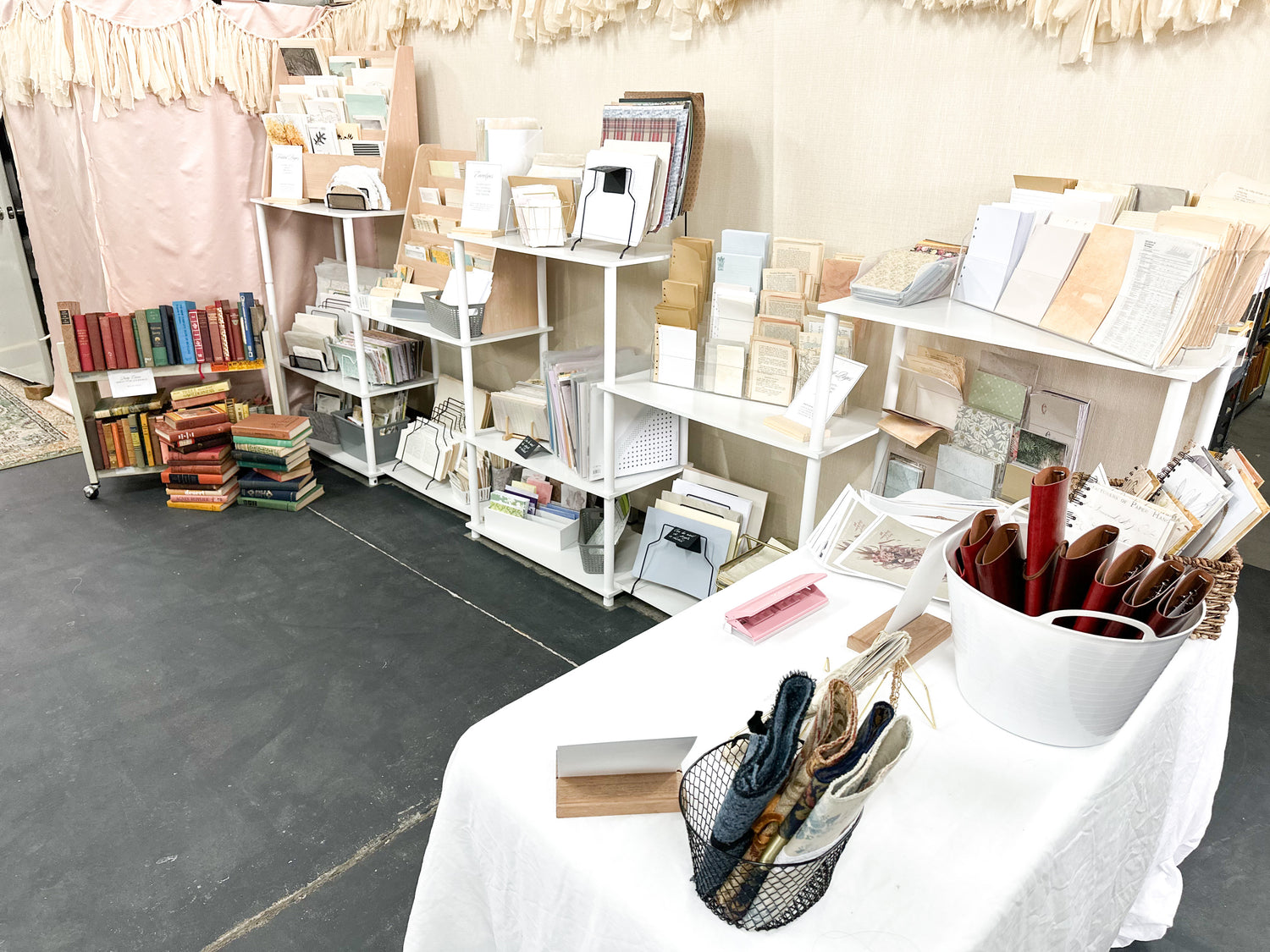 Journal Making Station
Come and make the perfect journal for your needs. Journal styles include spiral bound, sewn bound and comb bound. Pick your pages and build a custom journal!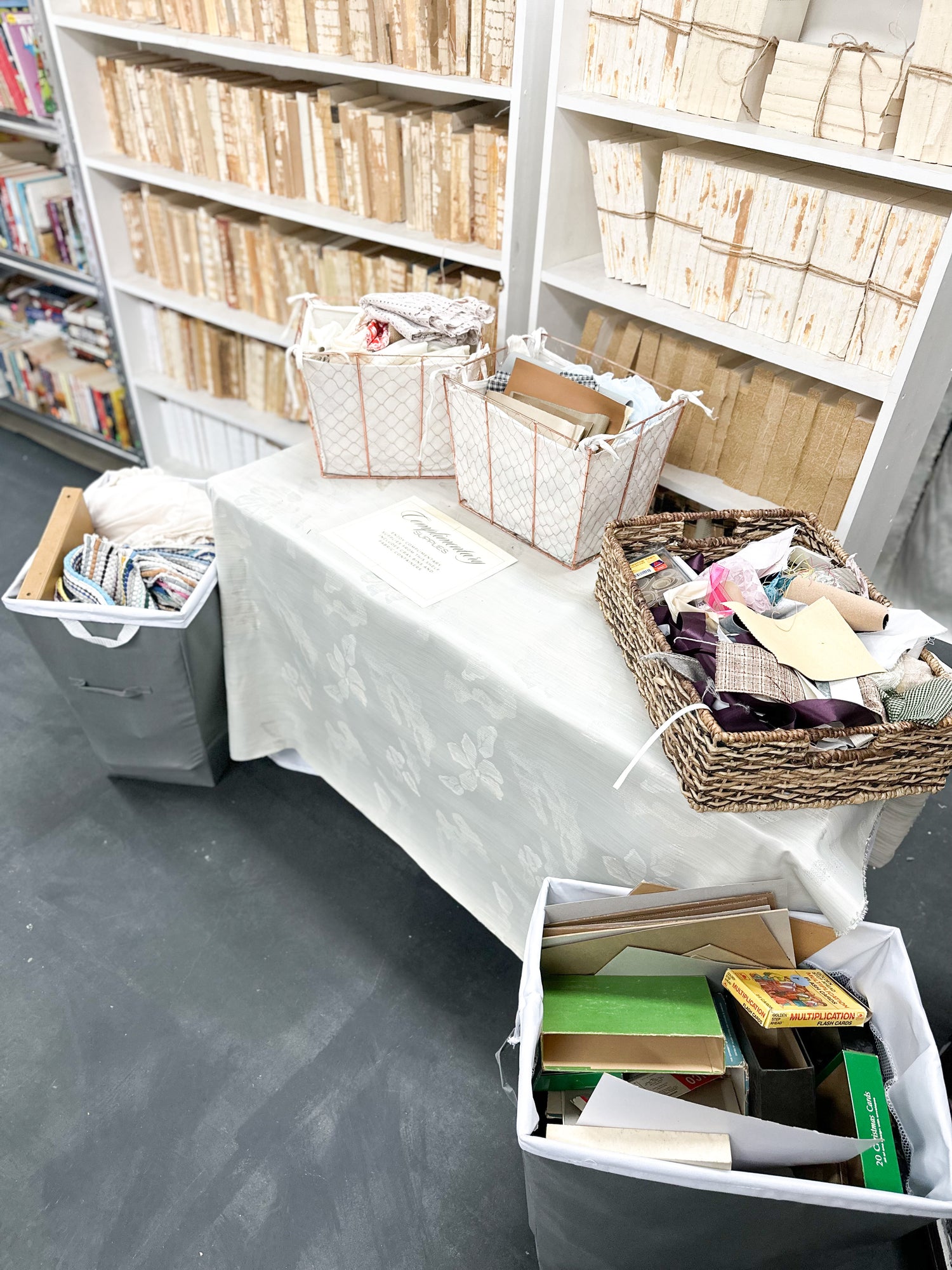 Free Crafting Supplies
Add a Little -Take a Little

If you love to create art...you have to stop in and check out our free bins. Items are available for free to a crafter with a vision to use the item and create a work of art. This section is a give and take concept. Please reciprocate to keep this section well stocked for all crafters!

Have craft supplies laying around that you will never use? We accept donations to provide free items to local crafters. Put left over supplies to use rather than sending to our landfills!